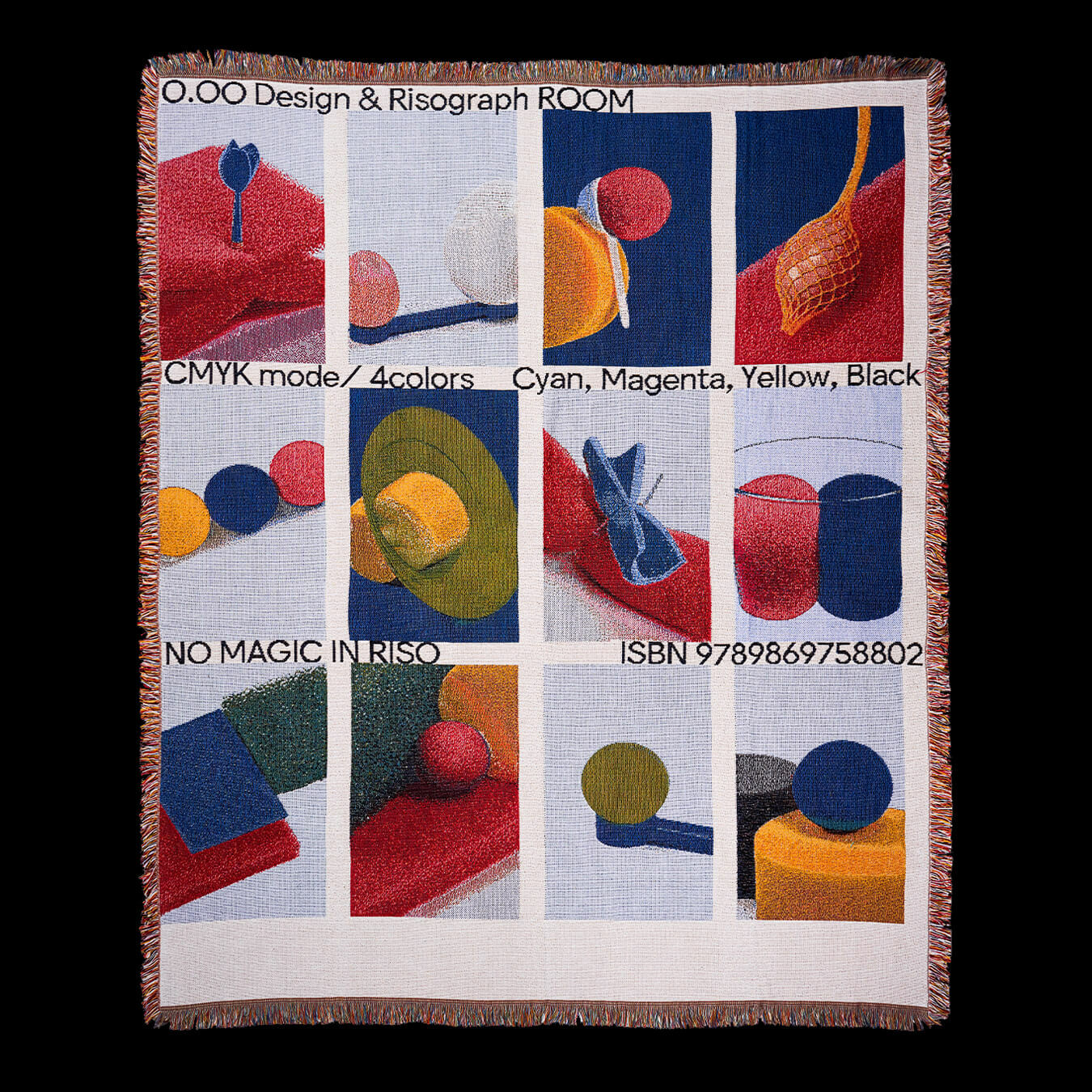 OBJ3CT INDEX WOVEN BLANKET
As we intended to publish this book as tool book, our decisions of paper selection and size setting are based on a consideration of portability.
Since the book focuses only on "image color separation," we tenaciously tested many possibilities of color separation and printing. We had experimented different ways of editing, printing, binding and processing in the book's production.
Now, we even challenged ourselves to apply our knowledge of Risograph printing to the realm of textile design and see if it works!
OBJ3CT INDEX is a work of the same series. As for the word 'INDEX', we selected some images from NO MAGIC IN RISO and tried to explore a new color overlapping method through the vertical and horizontal woven logic.
最初以工具書概念出發,從紙材挑選、開本尺寸都以方便攜帶為基準去選 擇,因為只講「影像分色」這件事,所以任性的我們測試了許多拆色和印 製的可能,從編輯、印刷、到後端裝訂加工到現在又因為想挪移印刷的邏 輯到編織公式上。
OBJ3CT INDEX 為同一系列的作品,如 INDEX 其意有著圖像目錄的意思,我們將書有使用到的分色圖像擷取出來,透過編織的縱橫疊色邏輯,嘗試做另一種新的分色可能。
153W*195Hcm

100% Cotton

2022

Limited Edition
( Due to the high volume of requests during the holiday season. We are taking longer than usual but we will ship as soon as possible. Thank you for your patience )