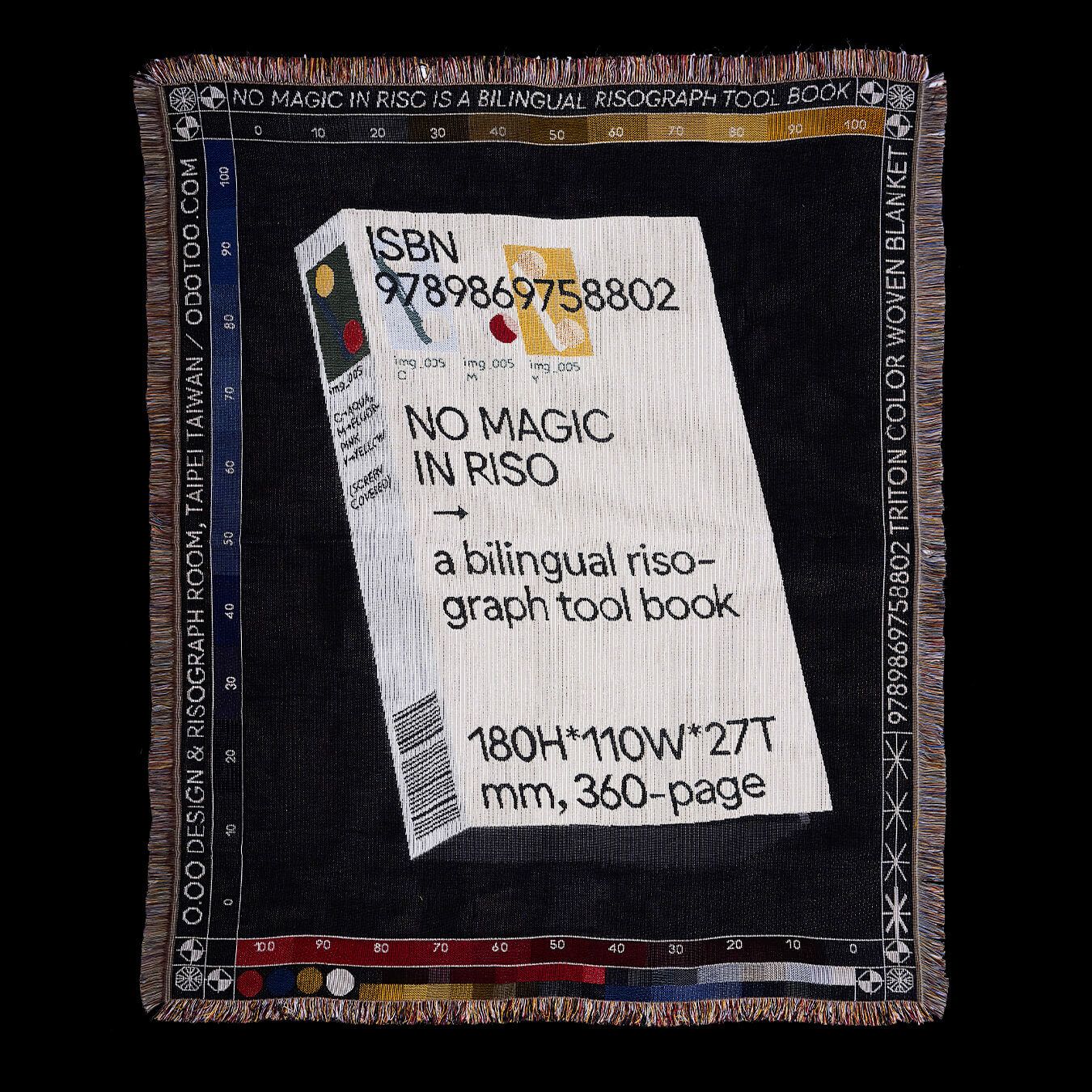 NO MAGIC IN RISO MAX WOVEN BLANKET
The world's largest copy of NO MAGIC IN RISO!
Since the book focuses only on "image color separation," we tenaciously tested many possibilities of color separation and printing. We had experimented different ways of editing, printing, binding and processing in the book's production. Now, we even challenged ourselves to apply our knowledge of Risograph printing to the realm of textile design and see if it works! Eventually we made a book exclusively for display: the world's largest copy of NO MAGIC IN RISO! Phew!
We requested the manufacturer not to use any piece of yarn in special colors. Primary colors such as red, yellow, blue, and green, alongside black and white, have been woven into these color swatches through many algorithmic adjustments! It had been through five times of proofing.
最大的 NO MAGIC IN RISO !
這本書只討論「影像分色」這件事,所以任性的我們測試了許多拆色的可能,從編輯、印刷、裝訂加工,到現在又因為想挪移印刷的邏輯到編織的公式上,最後織出來了一本專門拿來擺的書, 最大的一本 NO MAGIC IN RISO。
任性的尺寸(136*170cm)、任性的打樣(堅持請師傅不要用特殊色紗線,看看基本紅、黃、藍、綠加上縱軸上的黑與白,調整各種演算方式,總算織出色票了 ! 來回調校了5次)、任性的產量(限量20本)
136W*170Hcm

100% Cotton

2022

Limited Edition
( Due to the high volume of requests during the holiday season. We are taking longer than usual but we will ship as soon as possible. Thank you for your patience )